Announcements for February 25, 2018
Announcements for February 25, 2018
February 22, 2018

Lori Tanner
What's New:
Jewelry Sale: This Saturday, Feb. 24. from 9:00 am to 12:00 pm at St. Philip by the Sea. Sale of costume jewelry and collectables.
Annual Meeting this Sunday: Please remember the Annual Meeting, which will be held after the 10am service on Sunday 25th February. At this meeting we will be electing new Parish Council members and a warden, appointing delegates for the Diocesan Synod, and receiving the financial report for 2017.
Sunday 11th March: On Sunday, March 11, the 8am and 10 am services will be taken by Brian Evans. Brian was Rector at St Paul's Nanaimo for many years, as well as being Archdeacon for the region. Although he retired from St Paul's last year, he is now the Diocesan Stewardship Officer.
TAIZE evening - Sunday, February 25 - 7 pm at Trinity Ecumenical Centre - 6234 Spartan Road. All are invited to join in a meditative hour of prayer on this second Sunday of Lent - sharing in scripture, silence and song.
What's Happening at St. Philip's:
Spring Newsletter: Yvonne is working on the spring newsletter. Please send your articles, stories, helpful hints, exciting family news, lovely photos etc. to Yvonne at [email protected]
Lent Course 2018 - On the Third Day: Starts Wednesday February 21st at 10:30. This year's course is called "On The Third Day". The resurrection is the Big Story that turned a little Jewish protest movement into a world-transforming religion. And yet by Easter Monday we've almost forgotten about it and are planning our summer holidays. How can we re-capture the explosive power of the resurrection that ricocheted around the world? How can we live in the glow of resurrection and be an Easter people? How can 'there and then' become 'here and now'?
There are 5 Sessions: 1. Have I got news for you! 2. So what? The implications of the Resurrection 3. 'Let him Easter in us' 4. Celebrating and praying Easter 5. A risen Church
If you would like to take part in this year's Lent Course, please sign up on the sheet in the multi-purpose room.
Project LED: Parish Council is moving forward with Phase 1 of "greening" the Parish to reduce our consumption of gas and electricity, thus reducing our carbon footprint. Phase 1 will involve the replacement of all incandescent and fluorescent lighting with LED bulbs. Obviously, this will require extra funds initially, but the savings should far outreach that expense. If anyone in the Parish wishes to help offset the costs, their contribution will be gratefully accepted - just place your contribution in the Offerings, clearly identifying the funds for Project LED, and your donation will be added to your Envelope Givings for the year and you will be credited on your 2018 Charitable Donation receipt. Another project under consideration is the installation of Solar Panels on the roof, which would result in annual savings on our electric bills in the order of $2,500-3,000. However, the cost of installation is substantial and the means of accomplishing this are still very much in the embryonic stages.
Stan and Hilda Jones: As many of you will know, Stan Jones died in January. His ashes, along with those of his wife Hilda, who died a couple of year ago, will be interred in the crypt at the Cathedral in Victoria on the afternoon of Monday April 9th. After the interment, there will be an afternoon tea and Celebration of Life in the Chapter Room of the Cathedral, to which everyone at St Philip's is invited to attend. If you would like to go down to Victoria for this, please can you let me know and we can hopefully arrange for a couple of car loads to go down.
I am also hoping that Stan and Hilda's daughters, Mavis and Margaret, will be coming to St Philip's for a Sunday service before too long, when we will be able to give thanks for the lives of Stan and Hilda as part of the 10am service.
Community News:
4th annual Lenten Film Series: held as before at the Nanaimo Ecumenical Centre, Spartan Rd. off Metral, Nanaimo. Tuesday afternoons, beginning Feb. 20, 1:00-4:00pm for the movie, refreshment, and discussion. Led again by Phyllis Thompson and the Rev. Foster Freed. The 1st movie is Stephen Sondheim's musical, Into the Woods. All are welcome, there's no fee.
World Day of Prayer: This year we will celebrate The World Day of Prayer at St. Andrew's United Church, 311 Fitzwilliam Street, Nanaimo BC, on Friday March 2, 2018 at 7:00pm. The theme is "All God's Creation is Very Good!" from the women of Suriname. On Wednesday, February 14, 2018 at 2:30pm we are having a World Day of Prayer planning meeting in our Church Hall at 2:30pm. You are invited to have 1 or 2 of your church members to attend to: share ideas for World Day of Prayer or volunteer to be a reader. All are welcome! For more information call Janet McGregor at (250) 758-6384. Please join us!
Open House at Brechin United Church Sunday March 11th, 2:00-4:30 Remembering the life and times of Brechin congregation 1958-2018. Brechin United Church are about to proceed with a redevelopment project which will offer a sustainable funding model, with affordable housing and space for a new church. As a result, the existing church building will be pulled down this summer and a new multi-purpose building will be erected on the same site. The new structure will have 74 apartments along with 7,500 square feet of designated space for church use. Thirty eight of the seventy four apartments will be affordable housing units. The last service in the present building will be Sunday, April 1, 2018. One of the farewell events being planned will take place on Sunday, March 11, 2018 from 2:00-4:30 p.m. This is an opportunity for those who have been associated with this Brechin Church building in any way, to come, reminisce, and share memories. Come to learn about the redevelopment plans for 1998 Estevan Rd. Displays and refreshments in downstairs hall. Service of thanksgiving in sanctuary at 4:00. Further information visit www.brechinunited.ca or call 250-754-9212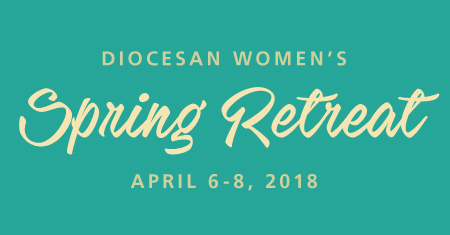 Diocesan Women's Spring Retreat: April 6-8, 2018. Through story, music , art and song we will explore the nature of God and Reacquaint ourselves with who and whose we are. For more information and to register visit http://www.bc.anglican.ca/events/diocesan-womens-spring-retreat--92/2018-04-06 or see the poster and registration form located on the church bulletin board.
Sorrento Centre Programming for 2018: Registration now open! Our 2018 program for Sorrento Centre has been making its way online over the last few weeks. There are more details to be added over the coming weeks, but our summer course list is online. Registration can be done online and over phone/email through our office. Visit our website to see the program calendar: www.sorrento-centre.bc.ca. Go online to register or call/email Sorrento Centre: 250-675-2421 or toll free: 1-866-694-2409. Email: [email protected] We look forward to welcoming you to Sorrento Centre this year!
Spirituality Beyond Borders - Education for Transformation: Spirituality Beyond Borders is looking forward to an exciting year of events in 2018. We have programs planned for the spring, summer and fall. Our first year of programs in 2017 has been fulfilling, encouraging and transformative, and we have welcomed more than 100 participants and nearly 200 registrations. We eagerly look forward to more of the same in the year ahead. For information about our programs in 2018 click on this link: http://spiritualitybeyondborders.org/2018-events/